Run With Your Heart, Not With Your Legs
Join the Mimosa Runners in the Nice to Cannes Marathon 2020
Calling all Runners and NON Runners who would like to get fit, have fun and run for charity. Coaching, training and nutritional advice provided for FREE from January until the run!
This is Mimosa's fifth year organising teams of runners for the Nice to Cannes Marathon. Every year more and more people come and register to run with us, not only to get fit and do something virtuous, but by joining the Mimosa Runners Team you will be joining a team of likeminded, motivated and encouraging friends as well as supporting a great local cause.
We welcome and encourage people of all fitness levels to join us. Many of our runners had never run a stride in their life until they joined Mimosa Runners and all of them crossed the finish line with a smile on their face and a real sense of achievement.
The Nice Cannes Marathon is not only ranked one of the top marathons in the world, it is also one of the most beautiful with 42km of glorious Mediterranean coastline that you can run all of, half of, or even share the kilometres with up to 5 other friends.
By running with Mimosa you will be helping to raise funds for local Cancer charities in the Alpes Maritimes area. This year, in an attempt to beat all previous fundraising totals, we are again asking that each runner commits to raising a minimum of 100 euros in sponsorship money to take part in the race as a member of the Mimosa team All entry fee money is paid to the marathon organisers, so this is our only means of raising essential funds to help cancer sufferers and their families in the region.
Join the Mimosa Team today! We will provide you with the training and inspiration needed as well as manage all the admin !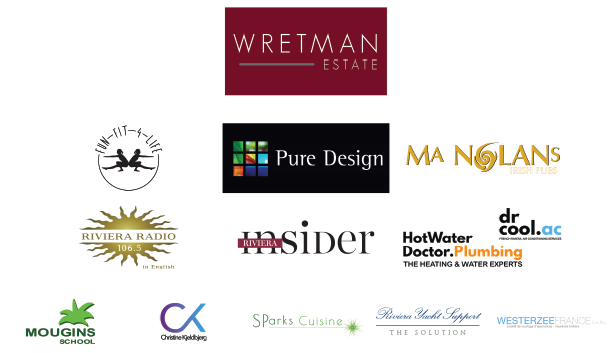 Full, Duo (2x21km), 20km or Relay Team (3-6 runners)
RELAY 1 » 8.7 KM NICE > ST-LAURENT-DU-VAR
RELAY 2 » 3.0 KM ST-LAURENT-DU-VAR > CAGNES-SUR-MER
RELAY 3 » 6 KM CAGNES-SUR-MER > VILLENEUVE-LOUBET
RELAY 4 » 7.3 KM VILLENEUVE-LOUBET > JUAN-LES-PINS
RELAY 5 » 10.8 KM JUAN-LES-PINS > GOLFE-JUAN
RELAY 6 » 6.4 KM GOLFE-JUAN > CANNES